Join the Workstorm beta program.
The right technology can transform a legal practice. Be an early adopter of Workstorm's enterprise collaboration platform, and see how efficient communication benefits your firm's bottom line. Organizations in other industries have already experienced the benefits of enterprise collaboration. Join Workstorm to influence the future of collaboration within the legal industry. The beta program is open to your entire firm or practice group. 
Calling all early adopters.
Workstorm is currently available in limited beta, seeking law firms interested in using the platform and providing feedback prior to public launch. Your firm will receive the platform, training and support at no charge through the beta period. 
There will be a defined time-period to use Workstorm and offer feedback. Future price discounts will apply in consideration for your beta participation. 
Ready to get to work?
Being an early adopter, your firm will gain a competitive advantage with more efficient and secure collaboration in your practice. 
Offer feedback on future enhancements. Identify integrations with other legal applications. We want to hear what you think.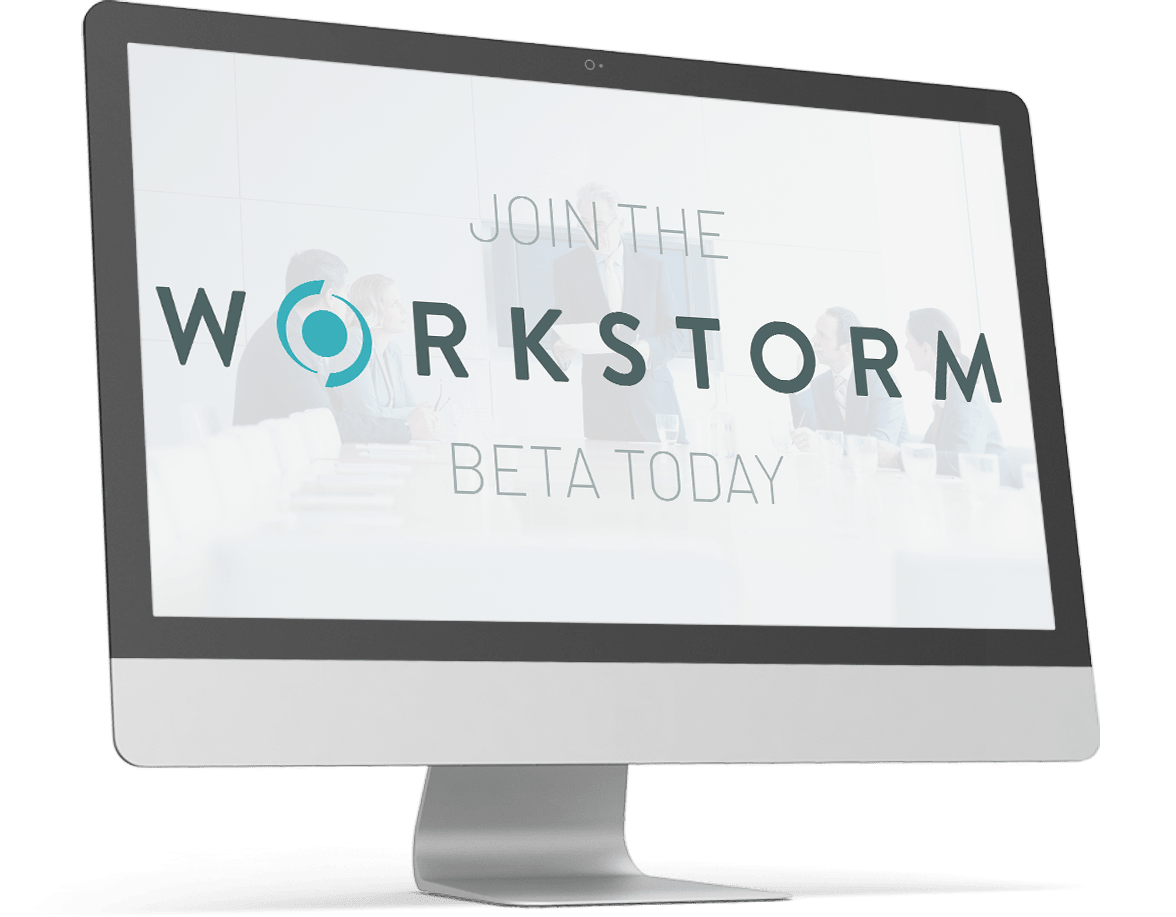 Schedule a demo to see Workstorm in action.
Contact us with questions or inquiries about Workstorm
Get in touch with us via the form provided to get more information about Workstorm and our enterprise-grade workplace collaboration platform.