Collaboration redefined for commercial real estate firms.
Workstorm provides real estate teams with seamless collaboration capabilities that improve client service, increase productivity, and take employee engagement to a new level.
Commercial real estate teams deserve customizable collaboration software
Increase alignment and efficiency with Messaging, Video Conference, Screen Share, Documents, Emails, Calendar all in one place

Post secure leadership announcements with immediate, one-way communication to teams and departments

Survey teams or departments for fast, secure feedback and improved engagement
"Our client pitch teams are aligning better and faster, avoiding all the back-and-forth and endless email chains." – Business Development/Marketing Specialist

"Executing client transactions is more organized and efficient, with all the right people and documents in one Team or Workspace." – Research Analyst

"Sending departmental announcements is quick and secure. No more listservs, size limits, low open rates, or the accidental 'Reply All.'" – Senior Vice President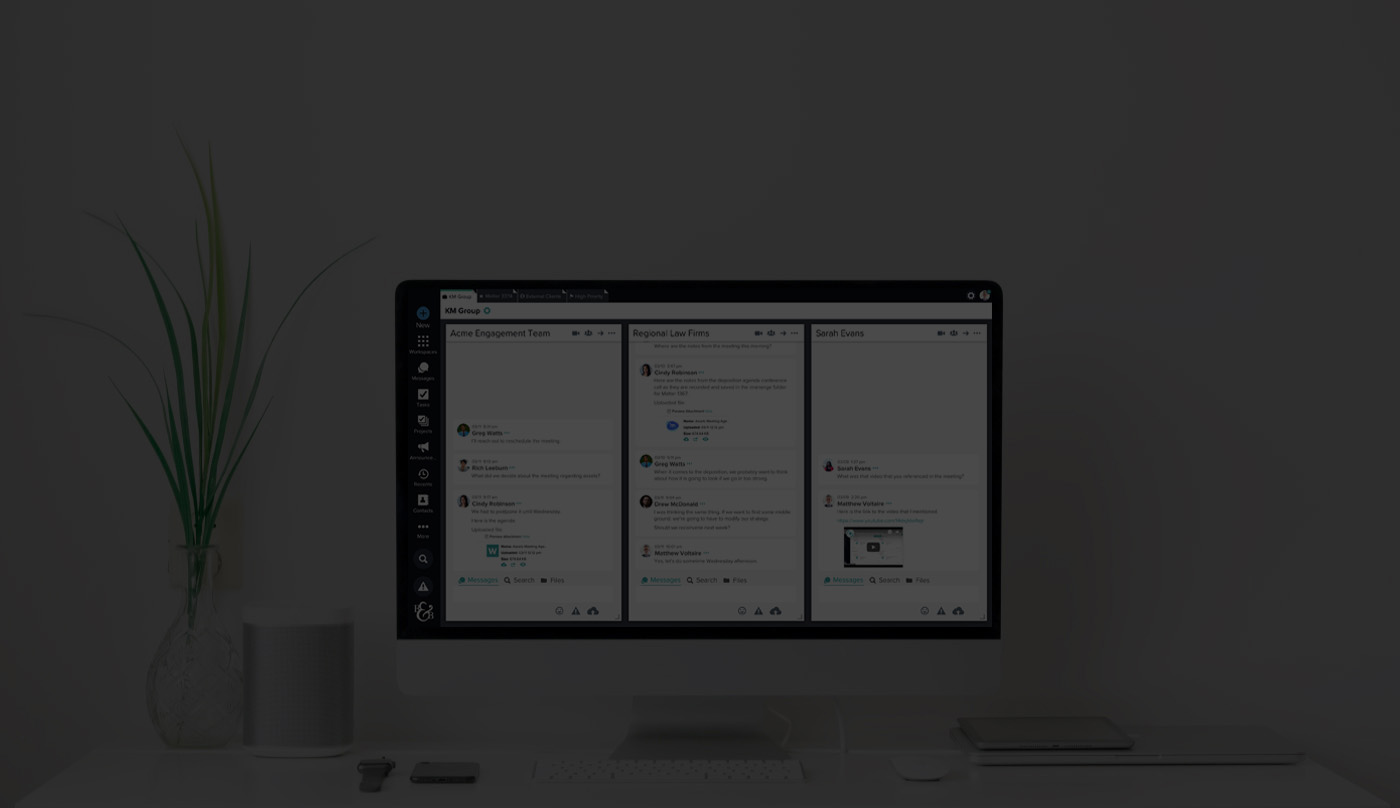 A platform that empowers you to work smarter.
Disjointed software systems and apps waste hours of your week on menial tasks. Workstorm puts everything in one place, freeing your mind to focus on what matters.
Learn more about collaboration software.
Not sure if Workstorm is right for you?
Try Workstorm free for 30 days and test the latest features in collaboration technology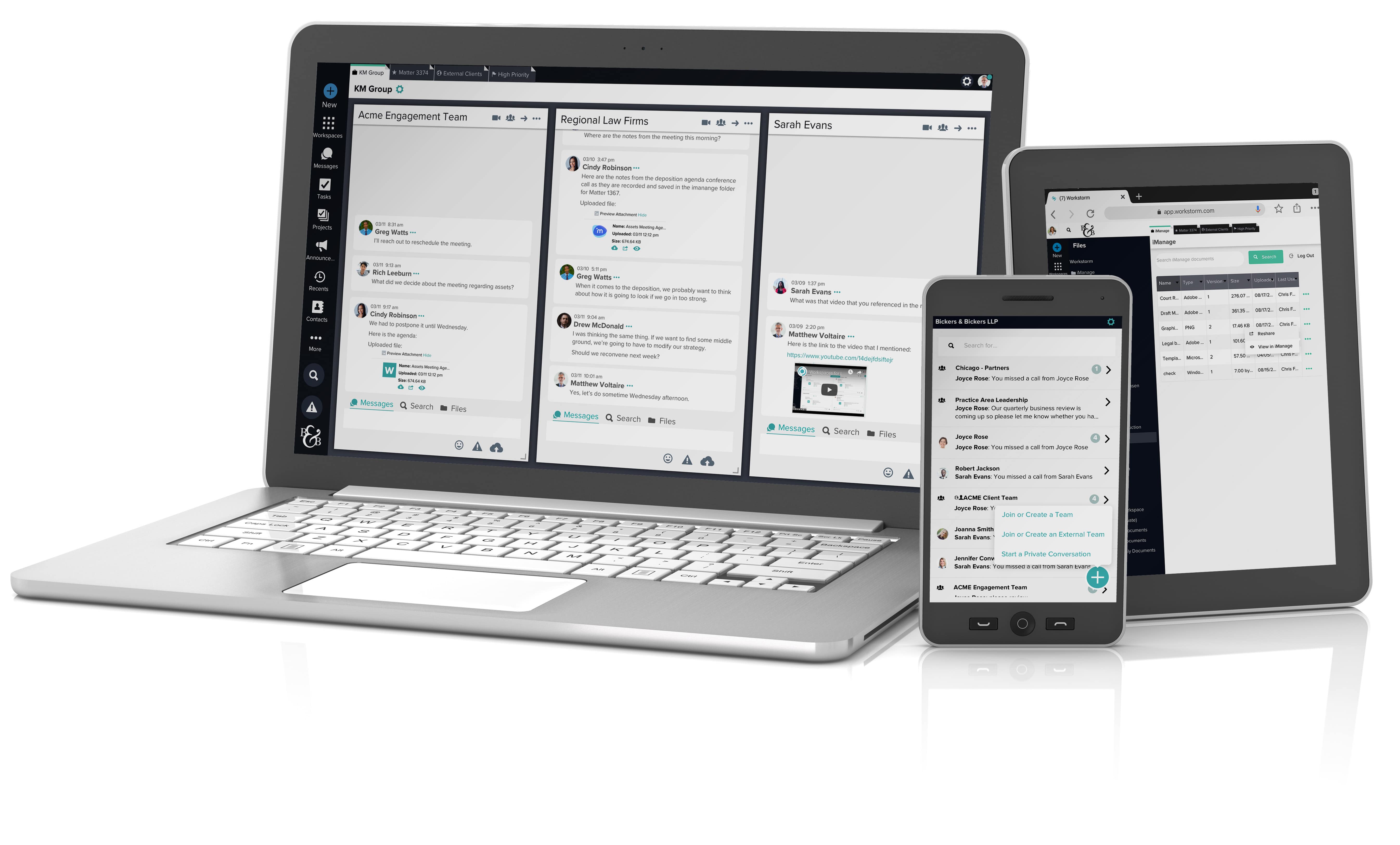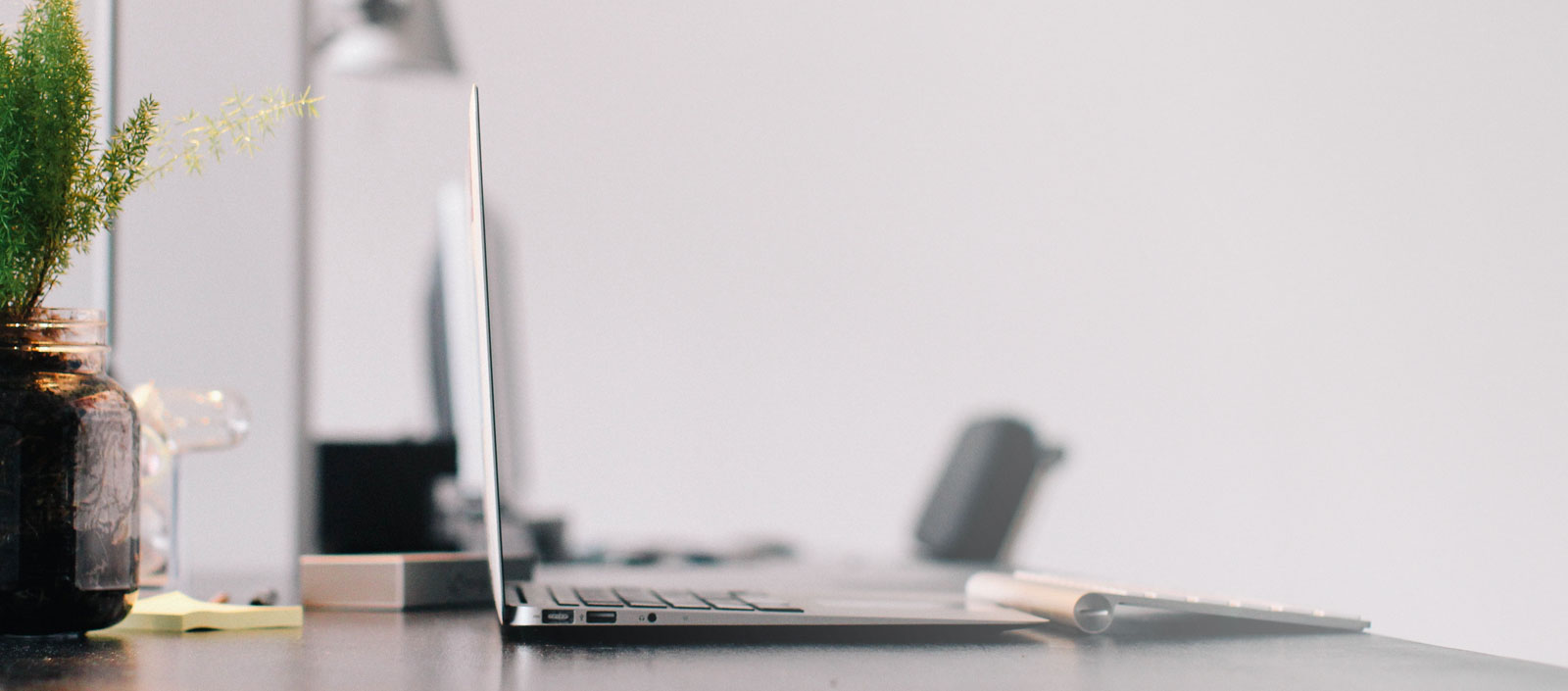 Project and Task Management
Quickly assign tasks to individuals or teams and know what is expected and when. Managers gain clear visibility on project status, either at a glance or on the granular level.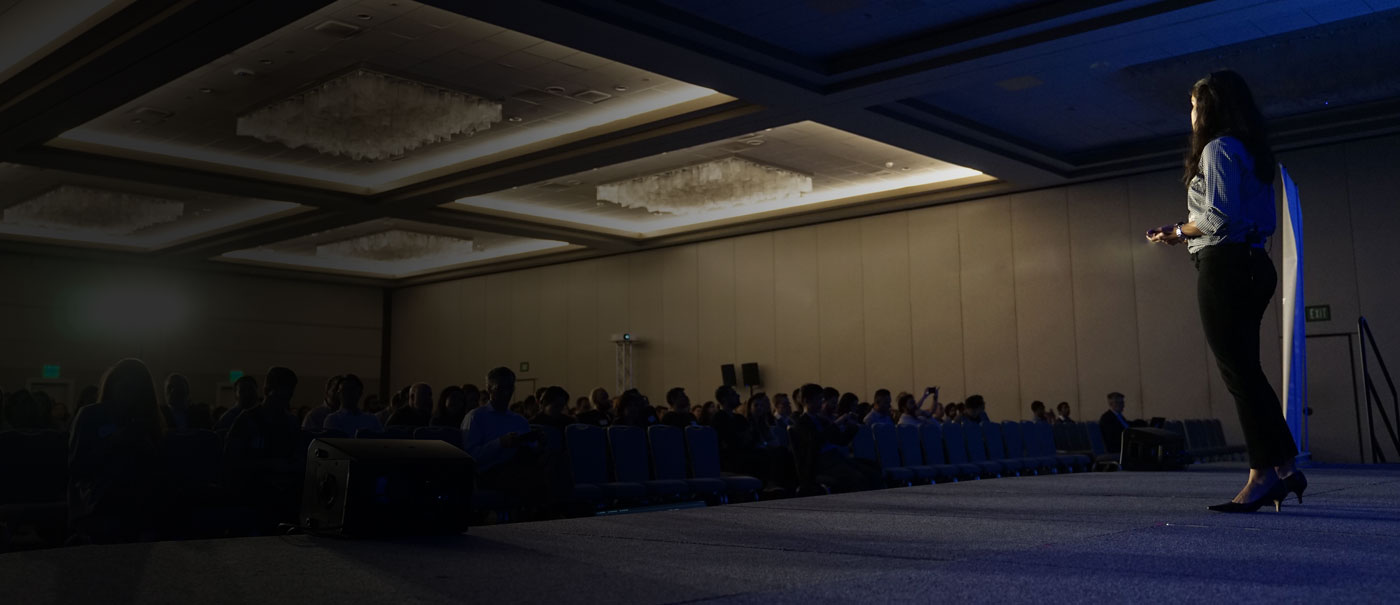 Announcements
Send one-way company or department announcements without having to field responses. Distribute documents from HR and leadership teams quickly, easily and to the right people.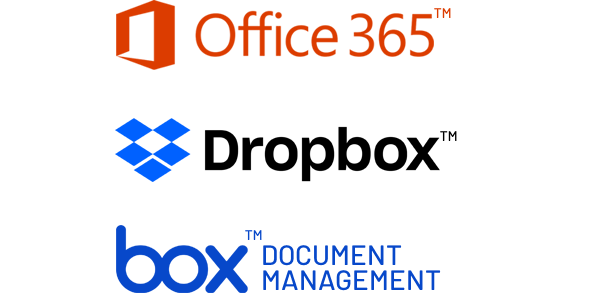 Software integrations enable you to work smarter
Document Management Systems. Project and task management. Email. Calendar. Workstorm integrates with your existing software and layers relevant tools, such as custom CRM integrations, so you can stop switching gears and start getting work done.
Learn why collaboration technology is on the rise
Fast moving deals. Global teams. Perfect pitches. The right research at the right time. As the commercial real estate industry rapidly evolves, so too must communication technology. Read more about the next era of enterprise collaboration.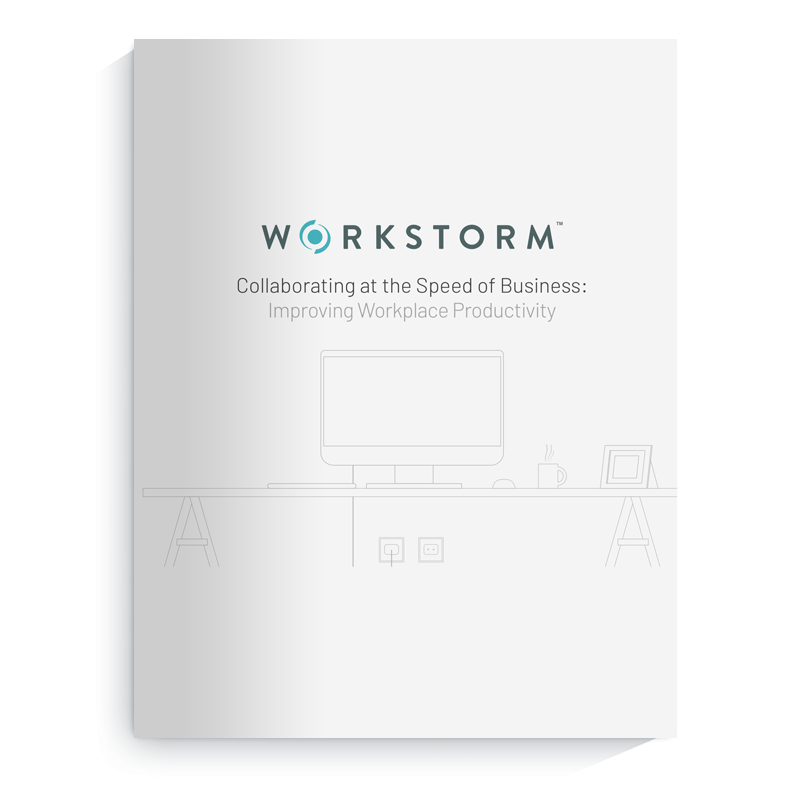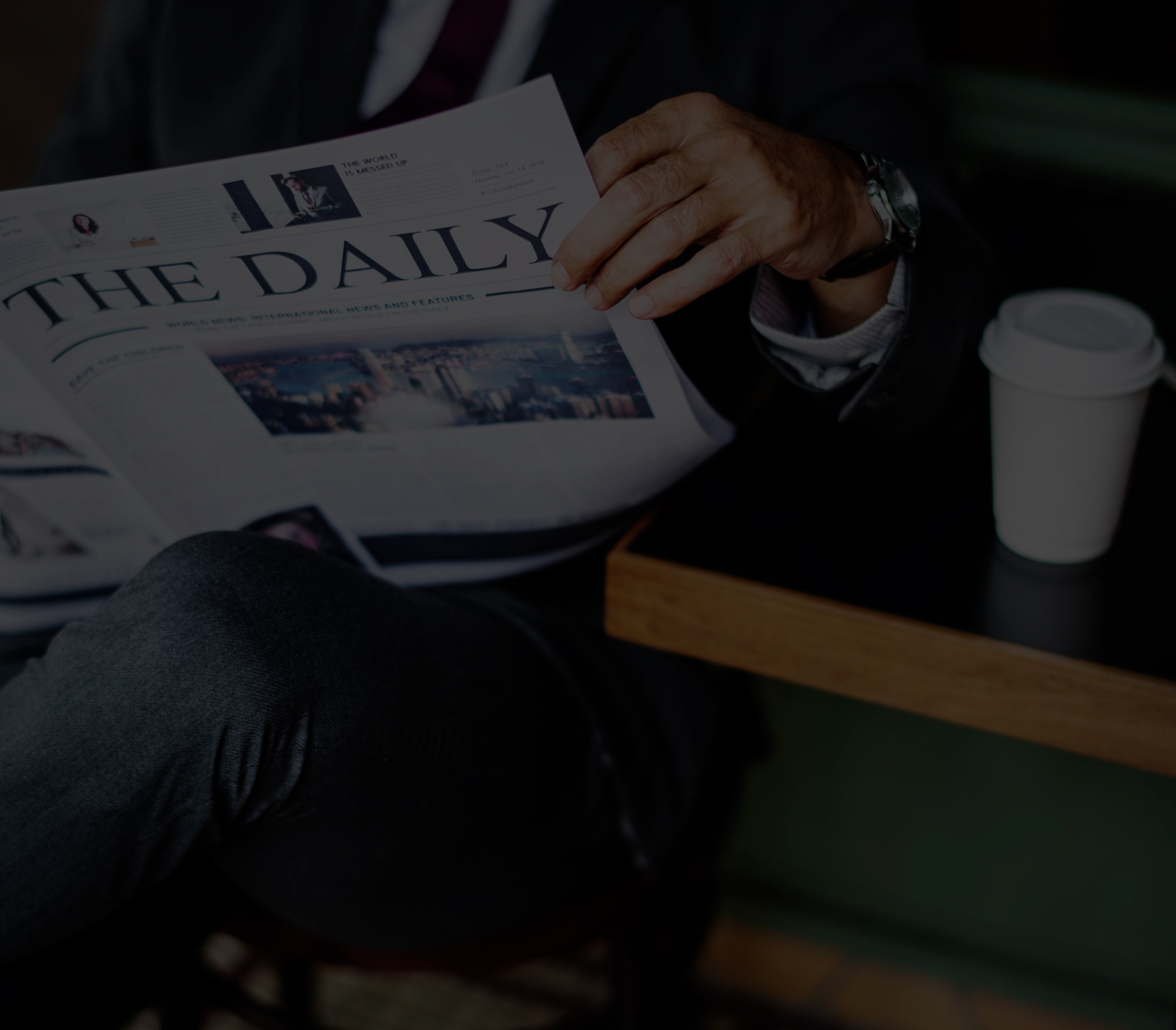 Workstorm Blog Posts
Knowledge Workers Level Up with New Tools

"Knowledge workers," a common label to refer to those in the professional services industry, trade in information. Communication is essential, as these professionals are measured by their ability to gather and share experiences and insights with clarity, consistency…

4 Pillars to Our Product Development Philosophy

We set out on the journey to build Workstorm after a series of "Ah-ha!" moments, beginning in 2016. Through each of these moments, we established the four pillars that make up our product development philosophy. These pillars inspired us to create Workstorm, guide us as we…

Remote and Millennial Minds Demand New Tools

Today's workforce is more tech-savvy, remote, global and younger than ever before. Aside from all the statistical data reinforcing the trends, every day I experience these changing workforce dynamics first hand, working with brilliant minds at Workstorm and within our…

Discover the best Workstorm package for your company
Learn more about our enterprise collaboration packages, customizations and pricing.
Schedule a demo or start your no-commitment trial today.