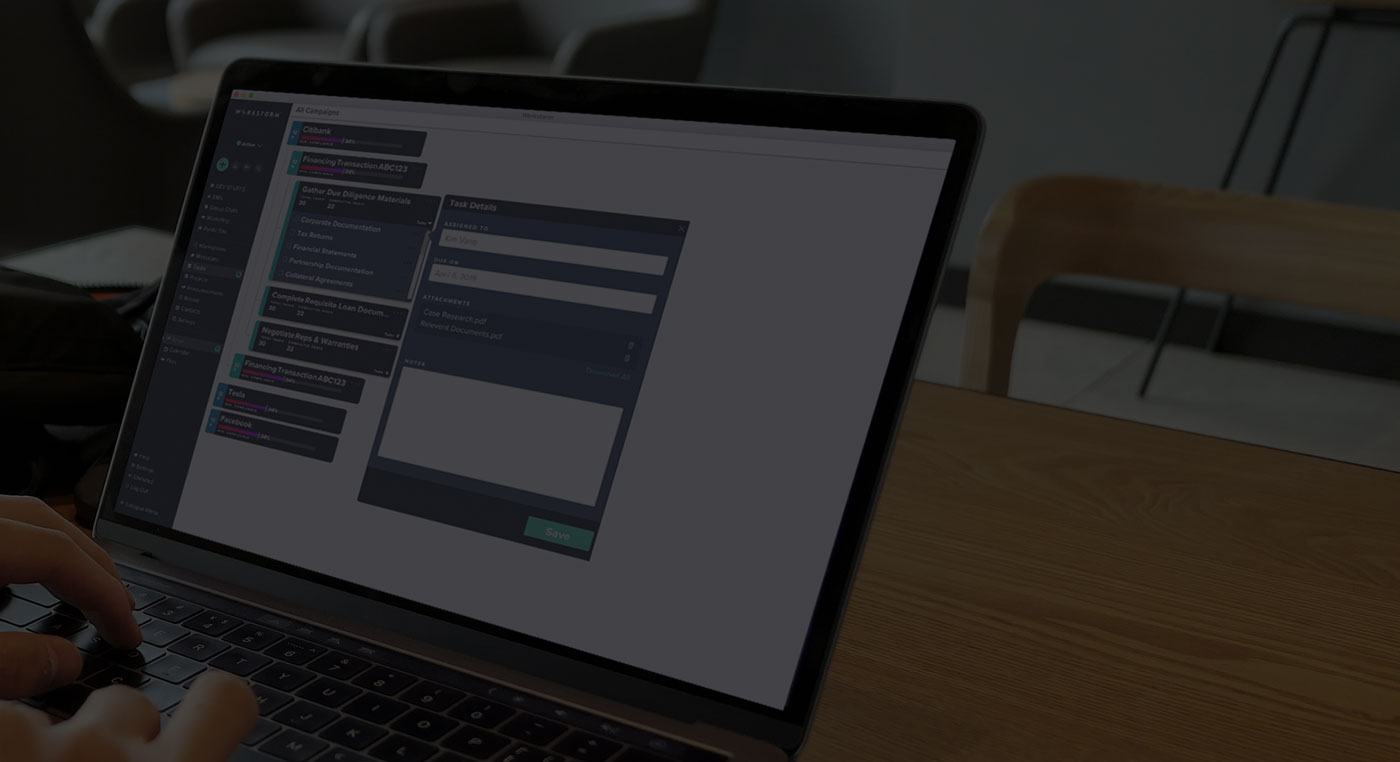 Stay on top of every task.
With Workstorm's task management feature, users and teams can manage important priorities, communicate about progress, and track time spent on assignments – all from a single platform.
Build your dream team for every project.
Find the right person for each job by accepting, rejecting or delegating work assignments directly from the platform.
Keep your team on track.
See tasks assigned to a team or to an individual person; view due dates and other details; and discuss via comments and replies.
Instantly see project progress.
Project managers receive 360-degree visibility into an entire project or matter in progress, including a hierarchy of tasks and key performance indicators.

Manage recurring projects with ease.
Choose from our turnkey project management templates or create your own, making it simple to standardize processes for cases, deals or other recurring projects.
Capture all your billable hours.
Time tracking capabilities allow teams to log time to specific billing codes and clients, and then export hours for entry into a third-party billing application.
Create a consolidated workspace.
Use our Workspaces feature to bring project communication into a single dashboard, so all members can find email chains, data and events related to a particular task.