Workspaces that save you time.
Customize your dashboard view using Workspaces and save an average of 1.5 hours/day with instant use of email, messages, video conferencing, document management and more.
How Workstorm saves time and money
A
single employee
can save
90 minutes a day
with Workstorm:
A
workspace dashboard
saves a user
55 minutes per day
on average. That's time not spent opening and closing separate windows for each message, or switching back and forth from separate email, messaging, file sharing and video conference systems.
Having
email
integrated into the collaboration platform saves a user
35 minutes per day
on average to securely send and receive emails alongside messages, files, video conference calls and more.
In a
year
, a team of
10 people
can save:
Approximately
3,750
hours
Equivalent to almost
2 full-time employees
Organize communications by client or matter.
Create multiple Workspaces to organize your daily communications with individuals and teams based on client, deal or matter.
Send, receive, collaborate within a Workspace.
View, send and receive messages, files, video conferences and screen shares across multiple conversations, while staying within a single dashboard view.
Customized to fit your Workspace habits.
Choose the dashboard layout that works for you. Organize conversations in columns or tiles, see more text or less, display many conversations or just a few.
Schedule a demo to see Workstorm in action.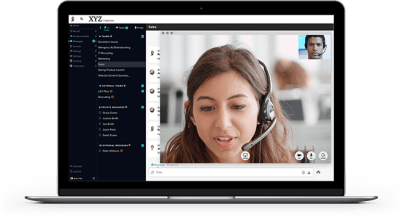 Contact us with questions or inquiries about Workstorm
Get in touch with us via the form provided to get more information about Workstorm and our enterprise-grade workplace collaboration platform.