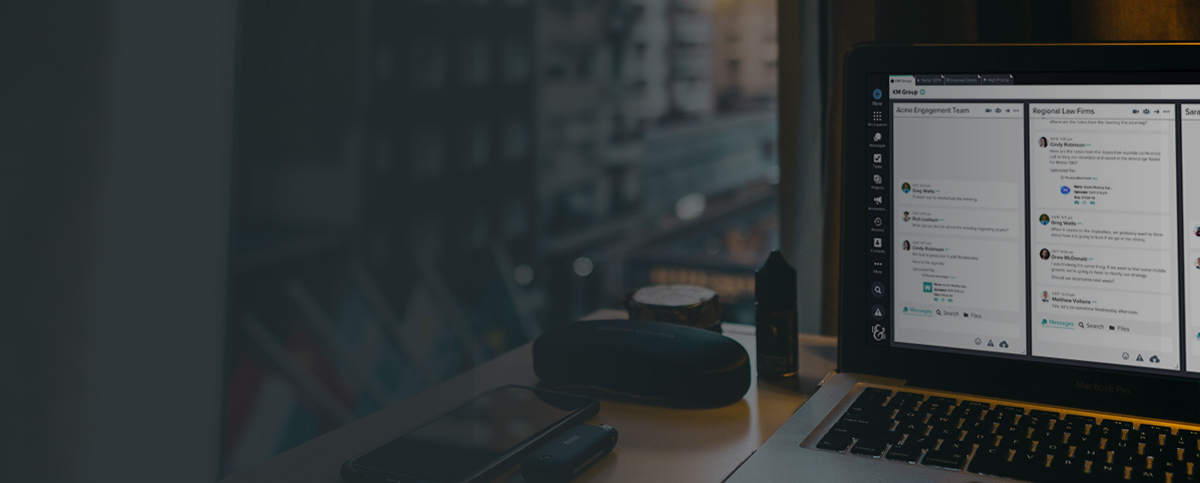 Looking for a Microsoft Teams alternative? Meet Workstorm.
Workstorm gives you integrated video conferencing, screen sharing, messaging, calendar integration, document management, and more.
| Features | | | |
| --- | --- | --- | --- |
| Voice Calls | | | Connect with your team or individuals using voice calls. |
| Video Calls | | | Connect with your team or individuals using video calls. |
| File Sharing | | | Integrate your DMS to keep track of important documents and files. |
| Built-in Surveys | | | Survey your team to get instant feedback on proposals. |
| Built-in Task Manager | | | Manage to-do lists within the app. |
| Multi-Factor Authentication | | | Use a second form of authentication to protect user accounts. |
| Multi-Party Screen Sharing | | | Multiple participants can share their screen at one time. |
| Workspaces | | | Create custom layouts with different conversations and team rooms. |
| No 3rd Party Sharing | | | Workstorm will not share your information and data with 3rd parties. |
| End-to-End Encryption | | | End-to-End Encryption for text chat, voice calls, video calls, file sharing, and screen sharing. In certain cases, an on-premises deployment may be needed so contact our sales team to learn more. |

Get the message across with Workstorm.
Workstorm is built by professionals, for professionals, who need to make real-time decisions quickly – and who can't afford to miss a single important piece of information. Organized, controlled channels cut through the noise to keep teams focused, even remotely.
Monitor key conversations and projects easily
Bring together people inside and outside your business in shared, secure channels
Protect confidential data with built-in security measures
Spend less time hunting through email for messages and files
Speed up approvals and sales cycles
Scale your communication, without the hassle.
When you're dealing with high volumes of client and company information, you need a powerful way to keep it all organized. Workstorm is designed to help high-achieving teams keep their work flowing.
Create unlimited channels organized by project or topic

Personalize your dashboard with your most frequently visited conversations, group messages and workspaces

Find content quickly with global search across all your channels
Organize your message panel with built-in folders for maximum efficiency

See exactly how many messages are waiting for review with notifications

See the latest work updates with Workstorm's recent feed feature