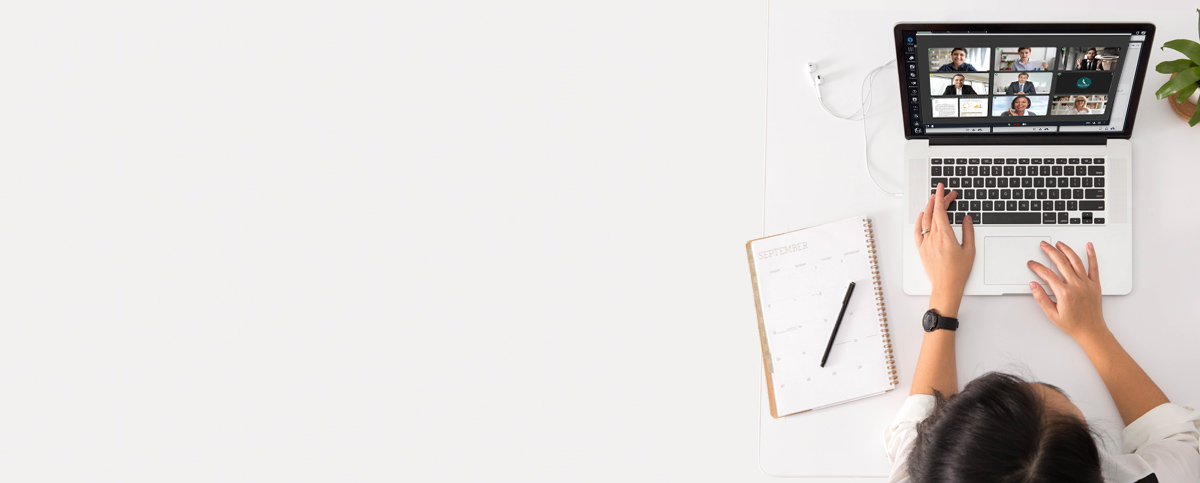 Creating connections, accelerating collaboration.
Human connection is at the core of collaboration, but it takes more than face time to support your remote team. With Workstorm, videoconferencing is powerful, secure and integrated with the tools you use daily, empowering organizations to further their missions from anywhere.
Video conferences that truly connect.
Share & Control

Enjoy multi-party screen sharing along with remote control.

Scalability

Communicate one-to-one or with 100+ clients and colleagues.

Phone Access

Dial into conference calls when a computer or internet are unavailable.

External Users

Invite people with a unique, secure link for each meeting – no download required.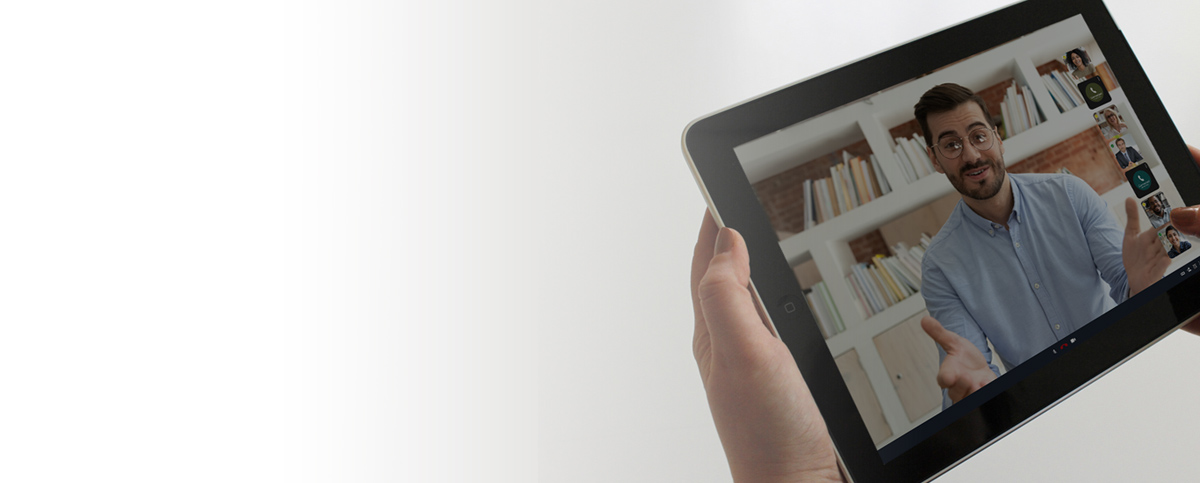 Get all hands on deck, digitally.
Being face-to-face is key for building strong working relationships. Whether you're hosting a 1:1 client meeting, daily team standup or company-wide town hall with 100+ employees, Workstorm puts you in front of anyone you need to reach.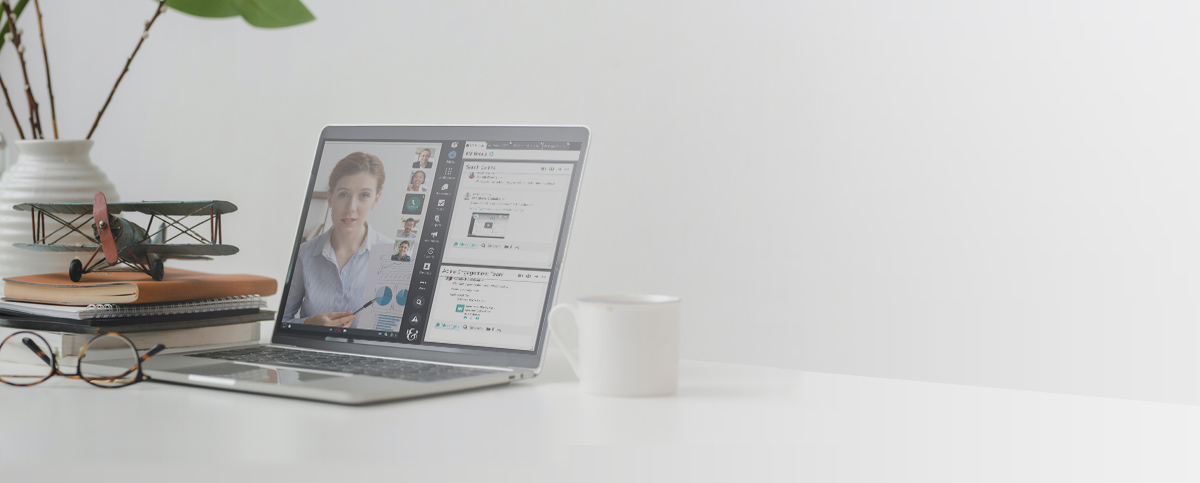 Connect with one click.
Invite individuals or the entire team to a meeting in a single click, and receive notifications right in the Workstorm dashboard when calls begin. Want to include users who aren't on Workstorm? Invite external users to participate easily with a dial-in number or a unique link to join from their own browser. Our priority is your security, so each meeting has its own unique access code.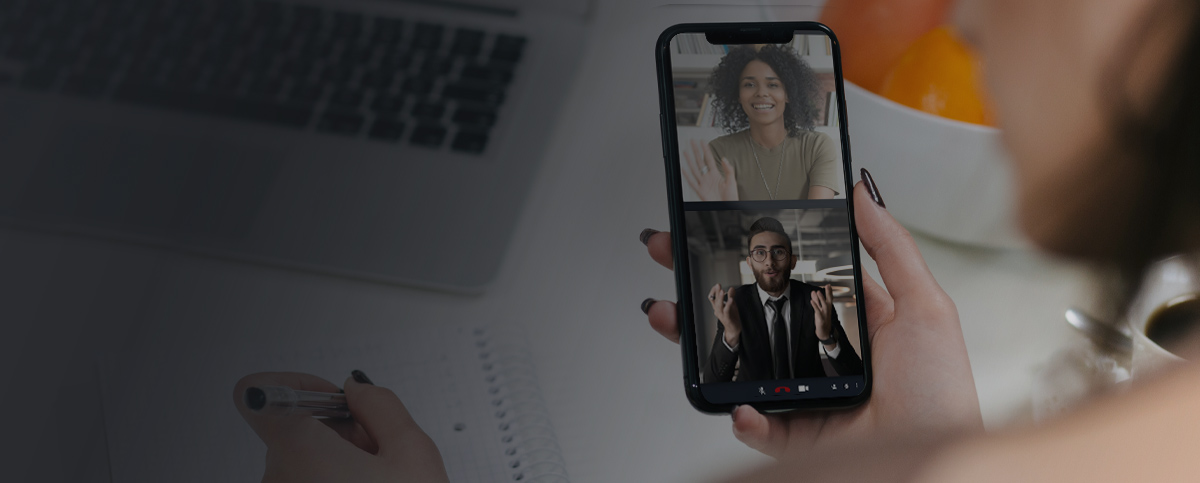 An all-in-one workspace.
Virtual work demands much more than just videoconferencing. Workstorm puts secure messaging, file sharing, email, calendar and more all within easy reach, giving businesses, organizations and institutions the tools to collaborate no matter where they are.
Privacy is our priority.
Workstorm ensures you don't have any unwanted visitors on your calls – or reviewing your data – with enterprise-grade protections. While competitors fight to figure out how to tighten security and privacy measures, Workstorm was built with security in mind from the beginning.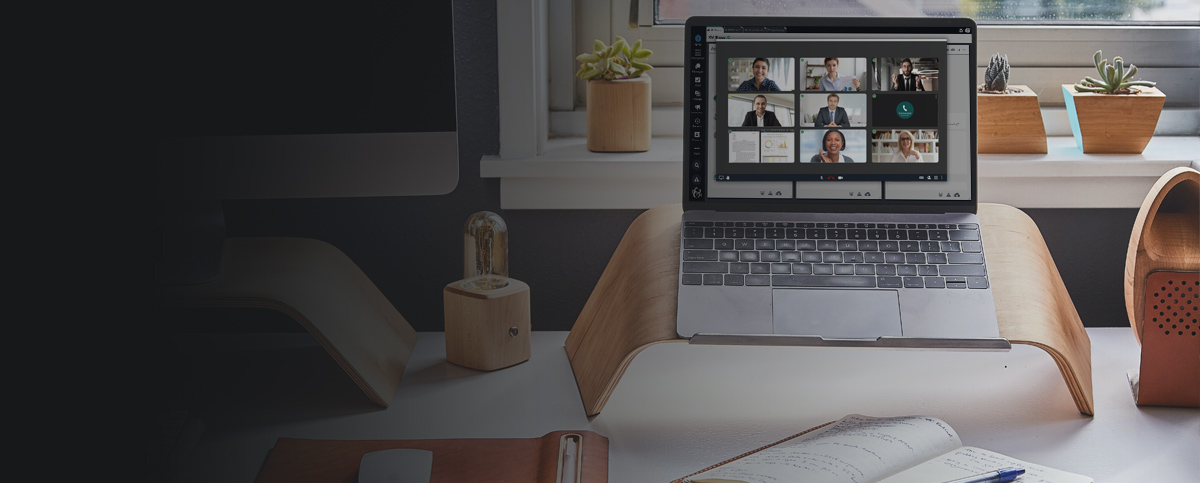 Perfect your presentations.
When you collaborate, everyone has an important part to play. Our videoconferencing includes multiparty screen sharing, so users can share important work simultaneously without wasting meeting time. Workstorm also enables you to control another user's screen remotely, making it simple to assist or teach other team members during meetings and presentations.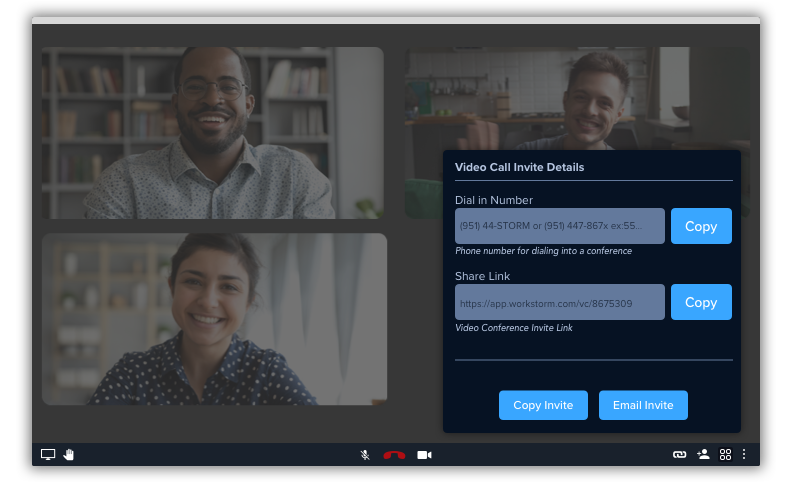 No downloads required.
Unlike some platforms, Workstorm doesn't require you to enter contact information or download a unique web client to participate in calls. Just share a link or dial-in number with clients and colleagues – no login needed.
We're always working to make Workstorm better for you.
Here's a look at video conference upgrades coming this year:
Streaming

Stream a video call to viewers around the world

Recording

Screen capture important meeting moments

Video Upgrades

Customize backgrounds and presentation modes

Telephony

Dial in from Workstorm video calls directly to mobile and landline phones with telephony