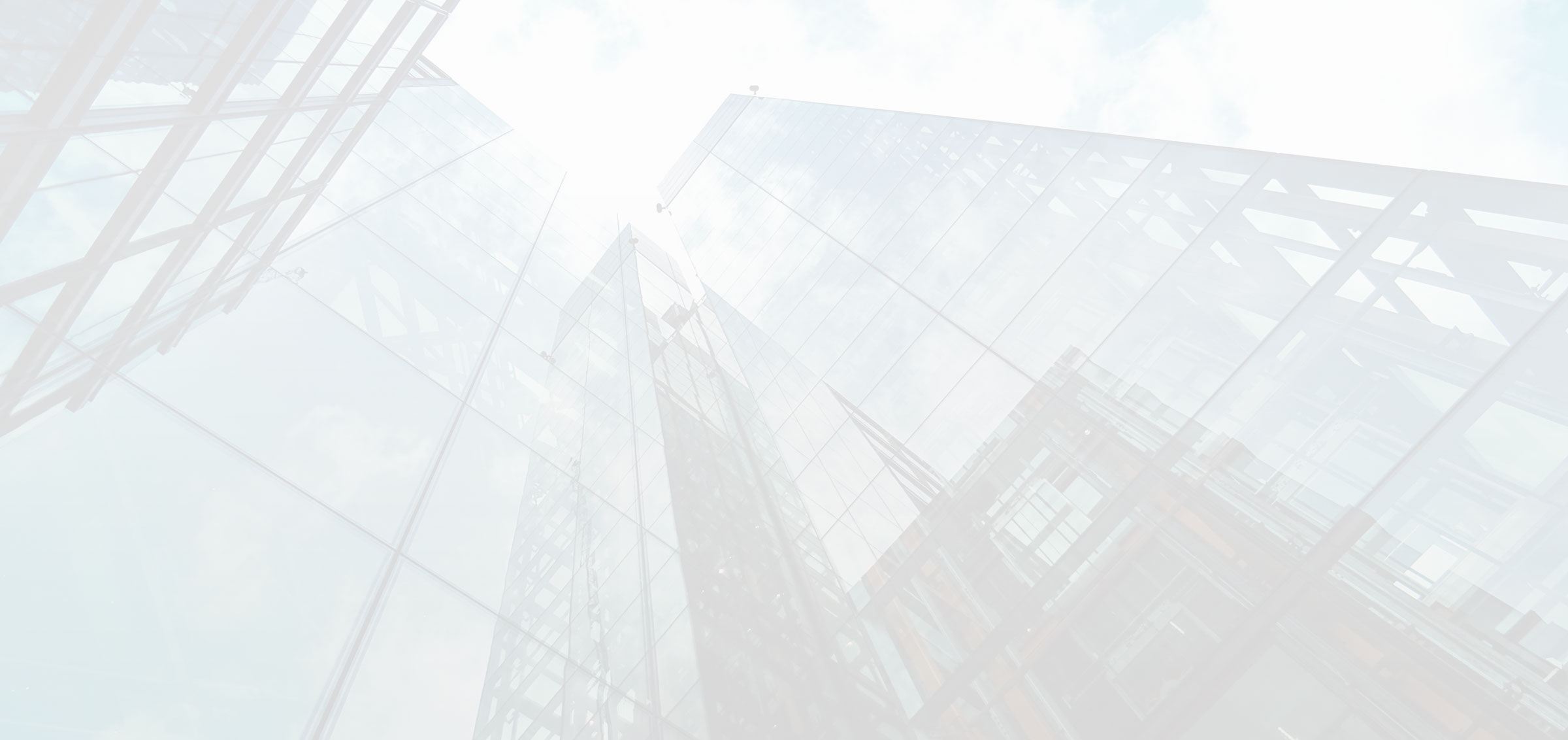 Meet our corporate leadership and advisory board
Our leaders and advisors come from the financial, legal and professional service industries, understanding the critical importance of data security and productivity.
Workstorm Corporate Leadership
Raj Fernando

Raj Fernando is the founder and CEO of Workstorm. An expert in financial technology and security, Fernando has worked with many government agencies on cyber and market issues and has served on the boards of the American Security Project, Foreign Policy Leadership Committee at the Brookings Institution and Chicago Council on Global Affairs.

Prior to Workstorm, Fernando served as the founder and CEO of Chopper Trading, a technology-based trading firm headquartered in Chicago and one of the largest participants in the capital markets. Fernando founded Chopper Trading in 2002 and grew the company to 250 employees worldwide. As CEO, Fernando designed and implemented highly sophisticated risk management, communications, trading, monitoring and source code security systems. Fernando sold Chopper Trading to industry leader DRW in 2015.

Fernando holds bachelor's degrees in economics and history from Beloit College and studied at University College London.

Matt Laszlo

Matt joined Workstorm in early 2022 as Chief Strategy Officer and has over 25 years of experience working as a business leader in both functional and general management roles in industries including commercial foodservice and consumer-packaged goods. Most recently, Matt was a C-Suite Executive (SVP & Chief Customer Officer) for The Clorox Company (Oakland, CA), which during his 5-year tenure delivered an epic run of growth, success against numerous complex deliverables, all the while increasing its world-class employee engagement. He led an inspired organization of over 1000 team members around the world and pioneered a revolutionary approach to Inclusion & Diversity, all while delivering top-tier growth four years in a row that enabled stock price growth in excess of $60/share over his time in role.

Matt left Clorox in 2019 to start a consulting / executive coaching practice designed to help leaders across a broad cross-section of industries become more authentic, inspiring leaders. During that time, he has been a trusted advisor and coach to executives in industries ranging from oil & energy, automotive, sporting goods, non-profits, start-ups, higher education, private equity and many more.

Matt received a BA degree from Beloit College, where he continues to serve as their Executive-in-Residence.

Samir Patel

Samir joined Workstorm in 2023 as Chief Commercial Officer, overseeing all aspects of Workstorm's commercial strategies to drive growth and adoption. Samir brings 25 years of experience leading both technical and sales operations teams, with a focus on subscription-based, custom-built technology.

While spending the last decade at Netrix Global, Samir's tailored approach and laser focus to the transformation and development of its managed services programming helped launch and grow its cloud-based communications product. Under Samir's leadership as Vice President of Collaboration, the product became a leader in the marketplace, amassing a strong and growing subscription base.

Samir's extensive expertise in cloud-based technology is coupled with a sharp, security-first acumen, giving him a deep understanding of sensitive client environments ranging from government to financial services to enterprise markets.

Samir received a BS degree in Computer Science from the University of Minnesota, as well as, an Executive MBA from Pepperdine University.
Nick Stech

Nick Stech is a Co-Founder of Workstorm. He has a passion for building software that connects people to the knowledge, data, systems, and networks they need to efficiently make decisions.

Prior to joining Workstorm, Stech led a team of quantitative researchers and developers at Citadel Investment Group, a leader in capital markets. He created AI systems and software to trade, create markets, and execute trades on behalf of institutional investors on a global scale, across Asia, Europe, and North America. Stech began his career with Automated Trading Desk, a pioneer and innovator in the electronic trading industry that was acquired by Citibank and later Citadel. His roles focused on applying statistics and computer science to automate the equity trading business, creating early AI software to make low-latency, real-time trading decisions.

Stech holds bachelor's degrees in biochemistry, biology and chemistry from College of Charleston. When he's not reimagining software, Stech can be found outdoors, mountaineering, rock climbing and endurance racing.

Amanda Taylor

Chief Administrative Officer

Amanda joined Workstorm in 2021 and currently serves as Chief Administrative Officer, overseeing Human Resources, Accounting and Finance. She has over 20 years of experience in leadership in both Human Resources and Accounting/Finance. Her long track record of providing value-added advisory and support services in business environments going through transformational change has enabled her to establish processes and policies at Workstorm that have driven best-in-class compliance along with seamless execution across functions.

Amanda received her MBA from Saint Xavier University.

Anatoliy Yudovich

Anatoliy Yudovich is CTO of Workstorm and leads all technical aspects of the firm. He holds nearly two decades of experience in technical development, enterprise software and leadership, with a focus in software security.

Prior to Workstorm, Yudovich served as CTO of Chopper Trading. As one of the preeminent technology based trading companies, Yudovich oversaw teams of software, hardware, network, admins and support professionals. He was instrumental in creating state of the art technology and establishing a culture of innovation.

He holds a doctoral degree in bioinformatics from Université de Montréal, as well as master's and bachelor's degrees in chemistry and computer science from Lomonosov Moscow State University.
Workstorm Advisory Board
Jon Bunge

Jon Bunge serves as a member on the Advisory Board for Workstorm. He is a partner at Quinn, Emanuel, Urquhart, and Sullivan specializing in litigation. He is Co-Chair of the firm's National Trial Practice Group and Managing Partner of the firm's Chicago office. Jon is a Fellow of the American College of Trial Lawyers and has tried cases in federal courts and state courts across the country for clients such as McDonald's, IBM, private equity firms, and others.

The American Lawyer and other publications have repeatedly described Jon as "one of Chicago's top trial lawyers." He is also a former federal prosecutor and United States Supreme Court law clerk. While in private practice, Jon was appointed a Special Assistant Attorney General by the Illinois Attorney General's Office to help that office establish a public integrity unit.

Bunge received a BA from Princeton University and a JD from the University of Chicago Law School, where he sometimes teaches as an adjunct professor.

Brig. Gen. Stephen A. Cheney

Brigadier General Stephen A. Cheney serves as a member on the Advisory Board for Workstorm. He is the President Emeritus of the American Security Project (ASP), a non-profit focusing on national security. He was CEO of ASP (2011-2019), and then President (2019-2022).

A Naval Academy graduate, he has over 30 years' experience as a Marine. His primary specialty was artillery, and he had several commands at Marine Corps Recruit Depots San Diego and Parris Island (lastly as Commanding General). Overseas tours included several years in Japan, Korea, and the Philippines. Other career highlights: Deputy Executive Secretary to Secretaries Cheney and Aspin; ground plans officer for Drug Enforcement Policy; liaison to the Congressional Commission on Roles and Missions; and Marine Corps Inspector General.

He was the COO of Business Executives for National Security (BENS) in Washington, D.C. (2003-2006), and next President/CEO of the Marine Military Academy (2006-2011) in Texas.

He has spoken at: BBC; Al Jazeera America; Univ. of Central Florida; World Affairs Councils in Orlando and Chicago; "24 Hours of Reality: The Dirty Weather Report" in NYC; NPR; PBS; The Weather Channel; Chatham House London; Sky News; CNN; Fox News; The Economist; and did testimony for the House, Senate, and EPA. The Weather Channel named him as a member of the Climate 25 in recognition of his leadership in understanding climate change as a threat to national security (2015).

He is a graduate of the Marine Corps Command and Staff College, the National War College, and the Univ. of Southern California, and was a Military Fellow at the Council on Foreign Relations (NYC). He was a member of the Secretary of State's International Security Advisory Board from 2013 to 2017, and later the Secretary's Foreign Affairs Policy Board.

Steve Cooper

Steve Cooper serves as a member on the Advisory Board for Workstorm. Throughout his career, he has been a change agent. He served as the first CIO of the newly formed Department of Homeland Security and guided the deployment of the department's network and infrastructure to combine 22 components and more than 100,000 employees.

Steve also served as CIO of the Department of Commerce. While there, he was tasked with leading the department's and bureaus' information technology components to be more collaborative and more effective in information sharing and the modernization and enterprise-wide use of information technology in support of the department's strategic plan: America - Open for Business.

As the CIO of the FAA's Air Traffic Organization, Steve crafted the vision and strategy, and led the two year transformation of the ATO's IT organization, resulting in measured improvement via a customer focused, operationally excellent of service delivery model.

Since his retirement from federal government service in 2017, Cooper has served on numerous boards, including Dell's Federal Advisory Board, T-Mobile's Federal Advisory Board, Samsung's Federal Advisory Council, and Symantec's Federal Advisory Board. His areas of expertise and experience include strategy development, strategy into action, performance management/metrics, risk management, cybersecurity strategy, business growth strategy and actions, IT modernization, IT shared services, IT as-a-service, IT budgeting and life cycle cost management, IT governance and compliance, and master data management.

Cooper received his BA degree from Ohio Wesleyan University. He was honorably discharged as a Naval Air Reserve petty officer following service during the Vietnam Era. He has been married nearly fifty years and is the father of four daughters, which remains, to this day, his most significant challenge.
John DeBlasio

John P. DeBlasio serves as a member on the Advisory Board for Workstorm. John brings extensive professional expertise as the chairman of DT Global and DT Institute, founder and executive director of the Global Peace and Development (GPD) Charitable Trust, CEO of Clear Automation, and managing director of private equity firm Bootstrap Capital.

After selling Sallyport Global Services to D.C. Capital Partners in 2011, DeBlasio took the "Gates-Buffett Giving Pledge,'' subsequently dedicating more than half (~85%) of his net worth to charitable causes. Since its inception, the GPD Charitable Trust has committed over $15 million in charitable contributions to over 23 organizations globally, with the primary goal of creating more opportunity for others to promote peace and democracy worldwide.

In 2019, DeBlasio became the Chairman of DT Global after the successful merger and acquisition of AECOM International Development, Development Transformations and the GPD Charitable Trust. Today, DT Global applies ingenuity, evidence, and passion to everything it does.

DeBlasio is currently serving on the Board of Directors of the Chicago Council on Global Affairs, Illinois Joining Forces Foundation, the Crown Center for Middle East Studies at Brandeis University, the Social Science Foundation (Korbel School of International Affairs at Denver University), Nuestros Pequenos Hermanos International (NPHI), The Rafik Hariri Center for the Middle East and MVP Vets.

David Donnersberger

David Donnersberger, MD, JD FACP, serves as a member on the Advisory Board for Workstorm. Dr. Donnersberger is an internal medicine physician and attorney based in Winnetka, Illinois. He is the Chairperson of the Institutional Ethics Committee at NorthShore University Health System and secretary of NorthShore's Professional Staff. He has worked in medical education for nearly 20 years, having served as the Internal Medicine Clerkship Site Director at NorthShore for both The Northwestern-Feinberg School of Medicine and The University of Chicago-Pritzker School of Medicine.

Dr. Donnersberger is co-founder and chief investment officer of Cellfee.co, a consumer telecom enterprise that connects cell users to retailers ahead of the forthcoming 5G revolution. He has served as chairman of the board of The Illinois Eye Bank/Eversight Foundation and the AsthmaVan MOBILE Care Foundation. He is a past president of the American College of Legal Medicine and serves on the editorial board of the "Journal of Legal Medicine."

Dr. Donnersberger has dedicated his professional career to studying medical-legal issues and ensuring that healthcare ethics are translatable and applicable to clinicians at the bedside. He is a graduate of the combined MD/JD program at Southern Illinois University and completed his graduate medical training at Yale and Northwestern.

Jack Huffard

Jack Huffard serves as a member on the Advisory Board for Workstorm. He is an accomplished startup and growth software company executive with more than 20 years of executive leadership, go-to-market, operational and strategic planning experience. Huffard has the rare perspective of taking a company from founding through IPO and beyond.

Huffard co-founded Tenable, Inc. (NASDAQ: TENB) – the industry's first cyber exposure platform – in 2002, and has served on the board of directors since its inception. Tenable's customers include large government agencies, as well as more than half of the Fortune 500 and more than a quarter of the Global 2000. From founding until 2018, Huffard served as president and COO of Tenable, responsible for driving global corporate strategy and organizational growth.

Before co-founding Tenable, Huffard was the director of corporate development for Enterasys Networks. Prior to Enterasys, he held various management and sales positions at John Hancock and Marriott. He currently serves on the board of directors of Norfolk Southern Corporation, Immersive Labs, Ltd., and W@tchtower LLC. In 2020, Jack was appointed by the White House as a member of the National Security Telecommunications Advisory Committee. He also is a member of the Goldman Sachs Software Council.

As an advocate for entrepreneurial leadership education, he sits on the Washington and Lee University Williams School Board of Advisors and the National Outdoor Leadership School Advisory Board. Jack received the 2013 Ernst and Young Entrepreneur of the Year Award for defense and security. He holds a bachelor's degree from Washington and Lee University and an MBA from Babson College.
Mark Lawrence

Mark Lawrence serves as a member on the Advisory Board for Workstorm. He is co-founder and CEO of SpotHero, recognized in 2018 by Time magazine as one of its 50 Genius Companies inventing the future.

SpotHero is North America's digital parking leader and only independent off-street parking marketplace. As CEO, Lawrence drives the company's overall vision and strategic direction. Millions of drivers use SpotHero's mobile applications and website to find, book and access off-street parking in over 7,000 locations across 300 cities in the U.S. and Canada. With $120 million in funding to date, SpotHero powers leading operator partners to data-driven decisions with its artificial intelligence (AI)-powered dynamic pricing platform, SpotHero IQ.

Before co-founding SpotHero, Lawrence served as a financial analyst at Bank of America. He holds a bachelor's degree in finance from Bradley University.

Lee Miller

Lee Miller serves as a member on the Advisory Board for Workstorm. Miller is currently serving as the Chairman of the Investment and Management Committees of Abundant Venture Partners. Miller is the former Global Chair of DLA Piper, a multinational law firm with offices in more than 40 countries. Miller is a former member of the DLA Piper Global Board and the U.S. Executive Committee and was one of the principal forces behind the national and international expansion of DLA Piper.

Throughout his career, Miller has been devoted to advancing diversity and inclusion in the legal community. Under his leadership, DLA Piper launched its Alternative Work Schedule program, adopting a flexible work program to meet the life/work demands of the firm's diverse workforce and attract and retain top talent. Lee is one of the 12 members of Project for Attorney Retention (PAR) Diversity and Flexibility Connection, an initiative bringing together prominent general counsels and law firm chairs who work to make the legal profession more inclusive for women and minority lawyers.

Miller holds a bachelor's degree in business administration and a juris doctorate degree from Georgetown University.

Jason Osborn

Jason Osborn serves as a member on the Advisory Board for Workstorm. A seasoned leader in the legal field, he works to guide the company's strategic initiatives in the legal industry.

Osborn is currently a partner at Winston & Strawn LLP, where he is a member of the M&A and Private Equity groups. He regularly represents private equity funds, public companies, SPACs and entrepreneurs in a variety of complex transactions and counsels them on their business development strategies. In addition, Osborn writes and speaks frequently on legal developments relating to corporate matters.

Prior to joining Winston & Strawn LLP, Osborn was a partner in the corporate group of Jenner & Block LLP. He served as chair of the firm's corporate innovation task force, which focuses on identifying, evaluating and implementing disruptive technologies and practice innovations. Before joining Jenner & Block LLP, Osborn was a partner in the corporate group of Kirkland & Ellis LLP.

Osborn holds a bachelor's degree from New York University and a JD from the University of Michigan Law School. He has also served as an adjunct professor at the University of Illinois College of Law
James Otto

James Otto serves as a member on the Advisory Board for Workstorm. For the past 17 years, Otto has worked at CBRE, Inc., a multinational real estate services firm. In his role as senior vice president, he advises his clients on how to best align their business, talent and real estate strategies.

Otto also serves on CBRE's National Life Sciences Practice and Nonprofit Practice groups. He spent two years in CBRE's Tokyo office, and currently sits on the board of the Japan America Society of Chicago.

Since 2015, Otto has been focused on advising and transacting on a wide range of real estate projects throughout Chicagoland, and supporting the growth and development of the life sciences ecosystem throughout the region. Otto is also very active in the local philanthropic community. He currently serves as vice chairman of the Cook County Health Foundation (CCHF) – a fundraising board supporting Cook County Health Systems – delivering health services and programs to individuals regardless of their ability to pay.

A native Chicagoan, Otto lives downtown with his wife, Alli; son, Owen; and dog, Elaine "Lainey" Benes-Otto.

Rohan Phillips

Rohan Phillips serves as a member on the Advisory Board for Workstorm. He retired as Vice President and Chief Technology Architect for Information Technology at McDonald's Corporation after 18 years with the company. In his role, Rohan was responsible for Global Infrastructure Solutions and Services, including enterprise architecture, global office and restaurant computing, and global office and restaurant networks. He also served as Chairman of the Global Infrastructure Management Team for McDonald's, overseeing implementation and management of global IT infrastructure in 118 countries.

Prior to McDonald's, Rohan was a Partner at Optimum Solutions Inc., a consulting and system-integration company, where he focused on large-scale systems integration projects at Fortune 500 companies. He also served as Director of Manufacturing Program and Automation Laboratories at the University of Illinois at Chicago; Process Engineer at TRW Corporation; and Adjunct Professor in the Department of Industrial Engineering at Northern Illinois University.

Rohan has a bachelor's degree in Mechanical Engineering, a master's degree in Industrial Engineering and Business Management, and a doctorate in Industrial Engineering from Purdue University.

Jenny Scanlon

Jenny Scanlon serves as a member on the Advisory Board at Workstorm. In this role, Scanlon provides a wealth of expertise in information technology and product innovation to guide the company's strategic direction.

Scanlon currently serves as president and CEO of UL Solutions, making her the first woman to lead the 125-year-old organization. Prior to this appointment, Scanlon held the role of president, CEO and a director of USG Corporation, a 116-year-old innovative building products manufacturer, where she led the company through significant strategic moves throughout her tenure. Previously, she was president of the company's international business, president of its L&W Supply Corporation, chairman of the board for USG Boral Building Products and chief information officer.

Scanlon was named a director of Norfolk Southern Corporation, one of North America's premier Class 1 railroads, in January 2018. She is a sought-after spokesperson on global manufacturing and building technologies in the U.S. and around the world. She earned a B.A. in government and computer applications from the University of Notre Dame, and holds an MBA in finance and marketing from the University of Chicago Booth School of Business.

Scanlon serves on the executive committee of the Chicago Council on Global Affairs and on the Civic Committee of the Commercial Club of Chicago. She is also a member of the Economic Club of Chicago and the Chicago Network.
Smita N. Shah

Smita N. Shah serves as a member on the Advisory Board at Workstorm. Recognized by Crain's Chicago Business as one of the city's 100 most-connected Chicagoans (#19), she is an engineer, entrepreneur and civic leader with a passion for nurturing entrepreneurism and innovation among women and minorities, while advocating for the growth and participation of small businesses in emerging industries.

As the founder and CEO of engineering and construction management firm SPAAN Tech, Inc., Shah brings extensive expertise in public and private infrastructure projects, including transportation, aviation, and facilities. In addition, she serves in many leadership roles for organizations across Chicago and the U.S., including Vice Chairman of the Chicago Plan Commission, Vice Chairman of the Regents for Loyola University of Chicago, Chairman of the Delhi Chicago Sister Cities Relationship, member of the M.I.T. Corporation Development Council and Visiting Committee for Civil and Environmental Engineering, and member of the Board of Trustees of the Museum of Science and Industry.

Shah has been recognized for her leadership by Crain's Chicago Business as one of Chicago's 40 under 40 and an Ernst and Young Entrepreneur of the Year Finalist. She also received the U.S. Small Business Administration 8(a) Graduate of the Year Award, was awarded a National Community Leader of the Year by the American Consulting Engineers Council, and has received the Congressionally recognized Ellis Island Medal of Honor for her contributions in changing the fabric of America.

Shah earned her Bachelor of Science from Northwestern University, her Master of Science in civil and environmental engineering from M.I.T., and a Postgraduate Certificate in Management Studies from Oxford University.

Douglas A. Smith

Douglas A. Smith serves as a member on the Advisory Board for Workstorm. A successful entrepreneur, Douglas has spent the last 25 years in leadership roles in the private sector, as well as at the highest levels of government serving two presidents. He has extensive management experience in the areas of business development, communications, coalition-building, government relations, public policy and corporate governance, and he has served on numerous publicly traded and private boards. He is a frequent public speaker for domestic and international audiences, and regularly appears on global television as an expert on national security.

Douglas is currently a managing director for the strategic consulting firm Kent Strategies, leading the firm's engagements in national security, private equity and international government. Previously, Douglas was the executive vice president and general manager for MWW PR, a leading international public relations and new media firm, where he managed the Washington, D.C., office and its global public affairs practice. Before joining MWW, Douglas was appointed by President Barack Obama to serve as the Assistant Secretary for the Private Sector at the U.S. Department of Homeland Security, advising on the impact of the department's policies on millions of private sector companies, universities and nonprofit institutions. Additionally, Douglas served President Clinton in senior roles at the Departments of Transportation and Housing and Urban Development. He also held roles at T Street Partners and Leo Burnett Worldwide.

Douglas began his career in Thailand, where he started an import/export company while frequently contributing to Thai business magazines as a contributing author. He is a graduate of Beloit College and holds a joint bachelor's degree in international relations and Asian studies.

Currently, Douglas serves on the boards of Plymouth Rock Technologies, The Darrow School, ENODO Global, Qatar American Institute and FidoTV. He lives in Washington, D.C., with his wife and daughter.

Mark Williams

Mark Williams serves as a member on the Advisory Board for Workstorm. Bringing years of executive experience with leading legal technology and services firms, Williams offers valuable industry expertise in legal software solutions and user adoption.

Williams currently serves as CEO of Magna Legal Services, which provides jury research, visual communications, trial presentation consulting, depositions, language services and record retrieval services. Previously, Williams was president and CEO of Kroll Ontrack, a leading legal technology company, and president and COO of PPL Group and Big Shoulders Capital, a financial services firm that makes equity investments and loans and performs asset disposition. Williams has also held roles as managing director with Huron Consulting, where he led the $200 million discovery group for Huron Legal, and senior vice president with Axiom Global, where he led the Managed Discovery business. In addition, Williams spent 17 years at the global law firm of DLA Piper as a corporate attorney, rising to partner (including managing partner in China) and helping to lead the firm's international expansion.

Williams holds a J.D. from Columbia University School of Law, an MBA from the University of Maryland / Beijing University for International Business & Economics, an MSc in International Relations from The London School of Economics and Political Science, and a B.A. in political science from the University of Illinois.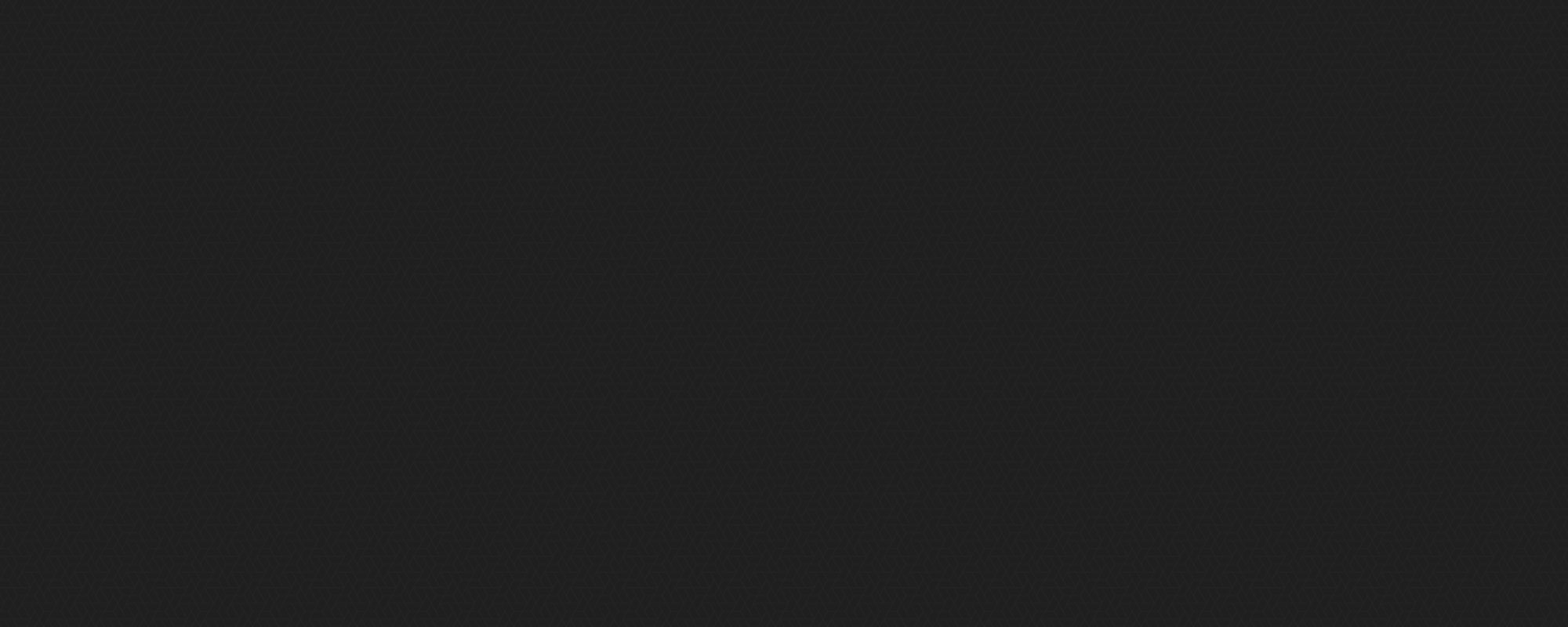 Contact Workstorm
If you have a question or inquiry, use this form and we will be in touch shortly.